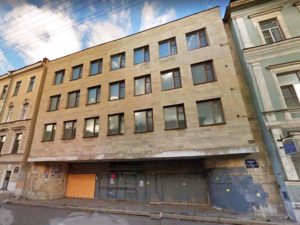 The Chinese company Hualing Group, known for its investment and construction activities in many countries of the world, will open a hotel in St. Petersburg at Sadovaya street, 79.
Previously, this building with an area of ​​more than 2000 square meters belonged to the studio "Elegant", and in 2014 was put up for sale together with a land plot of 514 square meters. For a four-story building, built in 1977, buyers were asked to pay 140 million rubles (about $ 2,300,000).
In late 2015, a Chinese businessman Liu Zhenjiang became the owner of the building. At the request of the investor, the house is undergoing major repairs. Currently, the facade is being restored, windows are being replaced, the entrance group is complemented by decorative columns.
In 2014, the Chinese commercial and industrial group Hualing became the largest foreign investor in Georgia with a total investment of about $ 5 billion.