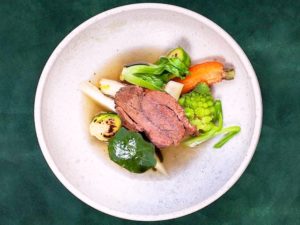 A large-scale international event Gourmet Days will be held in St. Petersburg for the first time this summer. From 4 to 7 July, in the midst of the white nights, the cultural capital of Russia will turn into a gastronomic center of the country.
Gourmet Days is a series of nine dinners, master classes and after-parties that will be held at the leading restaurant areas of the city, such as Volga-Volga, Mansard, GODJI, The Repa, Gastronomica, TartarBar, Smoke BBQ, BeefZavod , "Moroshka for Pushkin", Hamlet + Jacks, Big Wine Freaks, "Skotny Dvor". The event will be attended by representatives of international media, leading gastronomic commentators of the country and industry leaders. And the participants will be talented chefs of the new generation. The partner of the project will be the The Singleton gastronomic whiskey, that is produced in the very heart of Scotland.
Each dinner will be cooked in four hands: by the chef from Petersburg and his foreign colleague. All the menus within the event will differ in culinary style and format, as the chefs will come from different countries: Argentina, Great Britain, Italy, China, Sweden, India and others.
It is important to note that this event is an initiative of the market, more precisely, of individual restaurateurs, who have united to develop the city. Gourmet Days are planned to be held annually, thereby attracting visitors from all over the world with the aim to not only see historical sites, but also to get acquainted with the modern Russian gastronomic culture.
You can get more information on the project's website: www.gourmetdays.ru