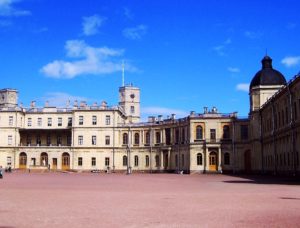 The exhibition in the Arsenal building of Gatchina Palace is devoted to the travels of the owners of the Gatchina Palace, starting from Paul I, when he was Grand Duke, to Nicholas II. Members of the royal family were not only monarchs, and their trips to Europe did not always have the character of pompous receptions. They visited their relatives, took the healing SPA courses at the resorts and brought souvenirs.
The trips of the royal family always attracted the attention of society. Due to its high position, the imperial family was a model for imitation of the aristocratic circle of Petersburg and Moscow. Its tastes and habits were copied and borrowed. The metropolitan beaumonde picked up the fashionable trends of the court and, in turn, formed the preferences of broad sections of Russian society.
The exhibition will tell about the European voyage of the Count and Countess of the North; the trips of Nicholas I and Alexandra Feodorovna to Germany and Prussia; the hunting trips of Alexander II and the sea trips of the family of Alexander III; the visit of Nicholas II to France in 1896. The exhibition will feature three hundred items from museum collections and private collections: paintings and graphics, books, souvenirs, travel accessories, furniture, costumes .