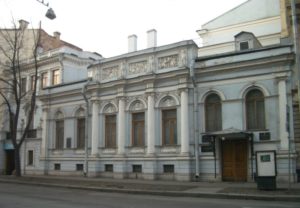 From 11 to 25 May the Union of Composers of St. Petersburg hosts the 53rd International Festival " St. Petersburg Musical Spring" – the oldest forum in Russia dedicated to the contemporary creativity of composers and performers.
All festival programs invariably have a thematic character, reflected in their names. A large number of new compositions are performed at the St. Petersburg Musical Spring. Many of them are created specifically for this festival. These features will become characteristic for the forthcoming 15 festival concerts of symphonic, choral, chamber and variety music.
The Festival program:
May 11 – "The St. Petersburg Musical Spring" invariably responds to the anniversary dates of world-historical significance. This year, the central theme is the 100th anniversary of the October Revolution in Russia. This epoch-making event will be marked in the opening concert of the festival.
On May 16 and 22, at the Capella – two symphony concerts under the general title "Orchestral Palette" are designed to give an idea of the search and achievements in this area of musical creativity.
12, 15, 19 and 23 May, at the House of Composers – a three-dimensional panorama of modern vocal and instrumental music will be presented in four concerts of the series "Saint-Petersburg Camerata".
Thematic programs "St. Petersburg – USA: musical calls" (May 13), "Echo of Victory" (May 17), "May Divertissement" (May 18), "Vladislav Uspensky – Monologues and Dialogues" (in memory of the outstanding St. Petersburg composer, May 21), "Music of contrasts" (May 24), will be performed in the same hall.
On May 14, at the Small Hall of the Philharmonic – in the program "On the pages of the Petersburg Romance Lyrics" performed by the soloists of the Academy of Young Opera Singers of the Mariinsky Theater will sound samples of vocal chamber music by St. Petersburg authors.
On May 23, at 4:00 pm – the anniversary concert of E. Kazanovsky " The song has become the fate" will be held at the Officers' Club
On May 25 at the Small Hall of the Philharmonic, the concert-closing of the festival "I Love You!" . It will be dedicated to the 50th anniversary of the Women's Choir of the A. Rimsky-Korsakov. This evening the choir will perform the best works from its extensive repertoire, and also for the first time will present a number of new compositions dedicated to the collective.
On May 20, the House of Composers, at 15:00 – the musicological part of the festival, entitled "Pan Club in the Red Lounge", will take place in the form of the Assembly of Creative Sections of the Union of Composers. It will be dedicated to the 100th anniversary of the remarkable St. Petersburg musician A. Pan-Chernov.
The beginning of all festival events, except for specially marked, is at 19.00.
Entrance to all festival concerts is free (invitations are distributed around the city and can also be received at the Composers' House or just before the start of the concerts).