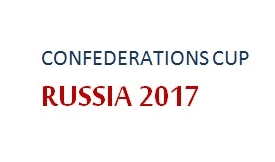 Points of support for the passports of fans (FAN-ID) began to work at the St. Petersburg airport, as well as at the airports of all cities that are hosting the Confederations Cup. They will help those who lost or spoiled their entry document.
As the Ministry of Communications and Mass Communications of the Russian Federation informs on June 13, the points are also located in Moscow's Sheremetyevo, Domodedovo, Vnukovo and Kazan and Sochi airports.
At these points of support, foreign fans will be able to obtain duplicate of the FAN-ID in case of loss or damage, in order to pass control at the border. FAN-ID gives the right to enter the territory of Russia without issuing a visa to foreign citizens and stateless persons when buying a ticket for the match of the Cup. The document has a limited life-time, only from June 7 to July 12, 2017.
You can obtain a FAN-ID by easily completing an application on the website http://www.fan-id.ru/.
Games of the Confederations Cup will be held in St. Petersburg from June 17 to July 2. It will be attended by 8 teams, the opening match will be held in the northern capital (the Russian team will meet with the team of New Zealand). Games will also be held in Moscow, Kazan and Sochi.