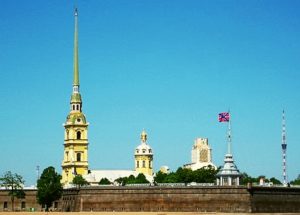 The annual festival "Petersburg, I love you" will be held at the Peter and Paul Fortress on August 5.
The guests will find a wide musical and entertainment program, and, of course, the largest open-air cinema show in Europe! The entrance to the festival is free of charge. This year, the headliner of the music program will be the OPTIMYSTICA ORCHESTRA band, and the movie was chosen by the people of St. Petersburg.
The program of the festival:
16:00 – Opening of the festival. DJ Butch plays the music of the Soviet funk.
17: 30 – 18:00 – Performance of the band "Musty Luxury" (St. Petersburg / Moscow).
18: 00 – 19: 00 – Performance of the band Dunayevsky Orchestra.
19: 00-20:30 – OPTIMYSTICA ORCHESTRA group. A big concert.
20:30 – Show of the "Street Cinema Festival".
22:00 – Showing the movie chosen by the residents of the city. This year the winner of the voting was "Peter FM".
The festival is supported by the Committee of Culture of St. Petersburg.