Aviation and aeronautics – one of the most popular subjects in philately.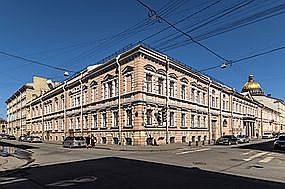 Appearing on postage stamps in the 1920s, the motif of conquering the sky throughout the century attracted the attention of collectors and researchers of postal payment signs. Philatelists collected not only postage stamps on this subject, but also envelopes, and other objects thematically related either to the brands themselves or to airmail.
The Central Museum of Communications named after AS Popov from March 27 to April 16 offers extremely rare exhibits, often in single copies, to the visitors of the exhibition. These are preparatory materials for the creation of postage stamps on aeronautics: samples, printed projects, originals and samples. Performed by leading artists of Goznak, these exhibits allow you to trace the history of the creation of postage stamps devoted to aeronautics, and will be of interest to both specialists and the general public.
Museum address: St. Petersburg, Pochtamtsky Lane, 4

You can get there from the metro stations "Admiralteyskaya" and "Nevsky Prospekt" by buses: №3, №22, №27 or trolleybuses: №5, №22

Opening hours of the museum: 10.30 – 18.00
Closed: Sunday, Monday and last Thursday of each month.