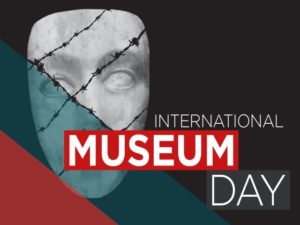 May 18 is the International Day of Museums. On this day, guests of St. Petersburg will be able to visit the Hermitage, the Sheremetev Palace and the Museum of the History of the Russian Submarine Force for free. Totally, more than 30 museums of the city will open their doors to visitors for free.
Among those who will accept visitors for free will be the Russian Museum, Mikhailovsky Castle, the Marble and Stroganov Palaces. The Museum of Nikolai Rimsky-Korsakov, the Museum of History of Kronstadt, the Museum of Underwater Archeology, the Museum of Soil Science, the Museum of Defense and the Siege of Leningrad, the Museum of Bread and the Museum of Telephone History will also be free to welcome visitors.
Also, on this day, you can freely visit parks: Central Park of Culture and Recreation on Elagin Island and Alexandria Park in Peterhof. Moreover, in Alexandria Park, guests can visit the Cottage Palace, the Farm Palace and the Palace Telegraph Station for free.
On the next day, May 19, you can visit the House of Matyushin (Museum of the St. Petersburg Avant-Garde) for free.