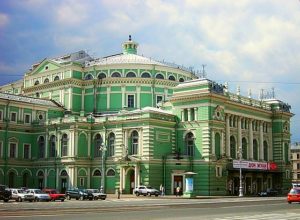 From May 26 to July 23, the unique International Music Festival Stars of the White Nights will be held under the direction of Valery Gergiev at the Mariinsky Theater. It will be the XXV-th season of the festival. The program includes more than 190 performances and concerts. The world stars, including Placido Domingo and Anna Netrebko, will participate in the program of the festival.
The guests of the festival will see the best performances of the classical repertoire – the operas: "The Queen of Spades" and "Eugene Onegin" by Tchaikovsky, "Mermaid" by Dvorak, "Prince Igor" by Borodin, "Le Nozze di Figaro" by Mozart, and the ballets: "The Swan Lake" , "The Nutcracker", "Giselle" and "Cinderella".
There will also be premieres. The opera "Adriana Lecouvreur" by Francesco Cilea, with the participation of Anna Netrebko and Yusif Eyvazov, "The King of Chess" by Alexander Tchaikovsky, the mono-opera "Notes of the Madman" by Yuri Butsko, based on the story of Gogol and the ballets "Yaroslavna" by Boris Tishchenko and "The Four Seasons", based on the cycle of Antonio Vivaldi, will be shown for the first time on the stage of the Mariinsky Theater.
This year the festival celebrates the 135th anniversary of the birth of Igor Stravinsky and the 85th birthday of Rodion Shchedrin. On this occasion, the program includes outstanding works by this composers: the opera "Firebird" and symphonies by Stravinsky, the opera "Left-handed" and ballets "The Humpbacked Horse" and "Anna Karenina" by Shchedrin.
The festival was organized 25 years ago on the initiative of Valery Gergiev. It is one of the ten largest festivals of classical music, along with the Salzburg and Lucerne. And the famous Petersburg's white nights make his visit especially memorable for tourists.