Guided tour №41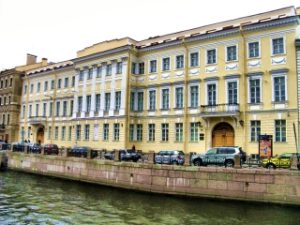 The apartment Museum of Alexander Pushkin is the Memorial Museum of the poet. It tells about the last period of his life and work. Apartment is located in one of the oldest stone houses in St. Petersburg on Moika 12, which had belonged to the family of the princes Volkonskiis. In this house, in the apartment of eleven rooms, Pushkin and his family settled in September 1836, and this apartment was the last in his life. Here the poet, mortally wounded in a duel, died on January 29, 1837. In 1925, the flat of Pushkin was given a status of the museum, and the first museum exhibition was opened here. Since then, the tradition does not stop, and people are coming into the courtyard of the museum to honor the memory of the poet. Now, the museum is recreated in it's original appearance, based on historical documents and recollections of poet's friends. Here, you can see things that belonged to his family, friends and acquaintances. The main room of the apartment is the cabinet of Pushkin. Many things in the museum's remember the hands of the poet.
---
Duration – 3 hrs.
Entrance ticket(s) included.
This excursion is not available on Tuesdays and last Fridays of each month.
Tour includes roundtrip transfer and english-speaking guide assistance.
---
---